A day of horseback riding, crafts and other fun outdoor activities for school age kids who have IEP's and disabilities
June 16
June 23
July 7
July 14
Agape East
531 West 100 South
Greenfield, IN 46140
per camp day for students with IEP's and Disabilities
(10 am – 11:30am)
What is Agape Adventure Camp?
A safe and fun experience for riders with IEP's and disabilities only. At Agape Adventure Camp, trained therapeutic riding instructors and volunteers will be present to make sure campers have a fun and safe outdoor experience at the Agape East barn in Greenfield, IN.
This equine based opportunity will focus solely on riders with IEP's and disabilities to give them a safe and small group to learn and have fun. Certain diagnoses may require a physician's release to participate. All participants must be able to stay with the group and toilet themselves or they may have a parent or caregiver attend camp with them. Please wear closed toed shoes and long pants to participate and you may also want a bottle of water.
Thanks to the generous support of the ARC of Hancock County, Agape is able to offer this 1.5 hour camp day for only $20.
Just a few requirements
Agape Adventure camp is a fun day for school age campers. Campers must be 5 years old by June 1st and meet the criteria listed below:
Toilet themselves sufficiently without assistance.
Follow instructions and stay with a group.
Be able to wear a helmet with the chin strap buckled while riding a horse.
Have a guardian or caregiver present, if the camper is not able to toilet, or follow group instructions.
Provide a signed Physician's Release form depending on diagnosis prior to day of camp.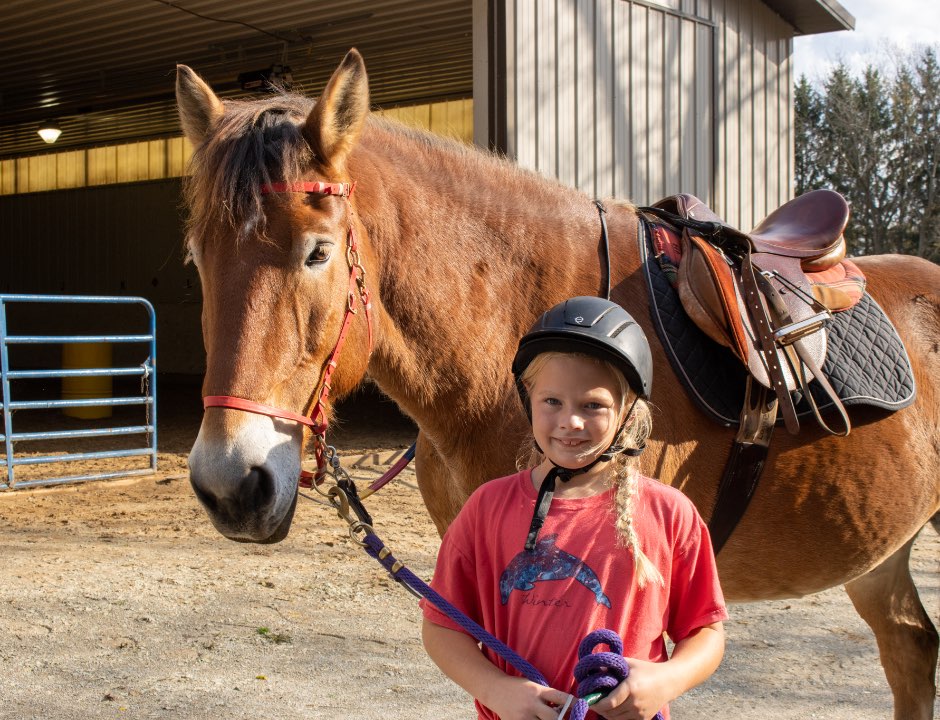 Ready to sign up?
Campers can choose 1 date from the camp dates listed. Space is limited to 8 campers per day. Registrations fill quickly!
If you are interested and want to sign up today, please use the button and fill out the registration form below!
If you have any questions, please e-mail: eastsitemanager@agaperiding.org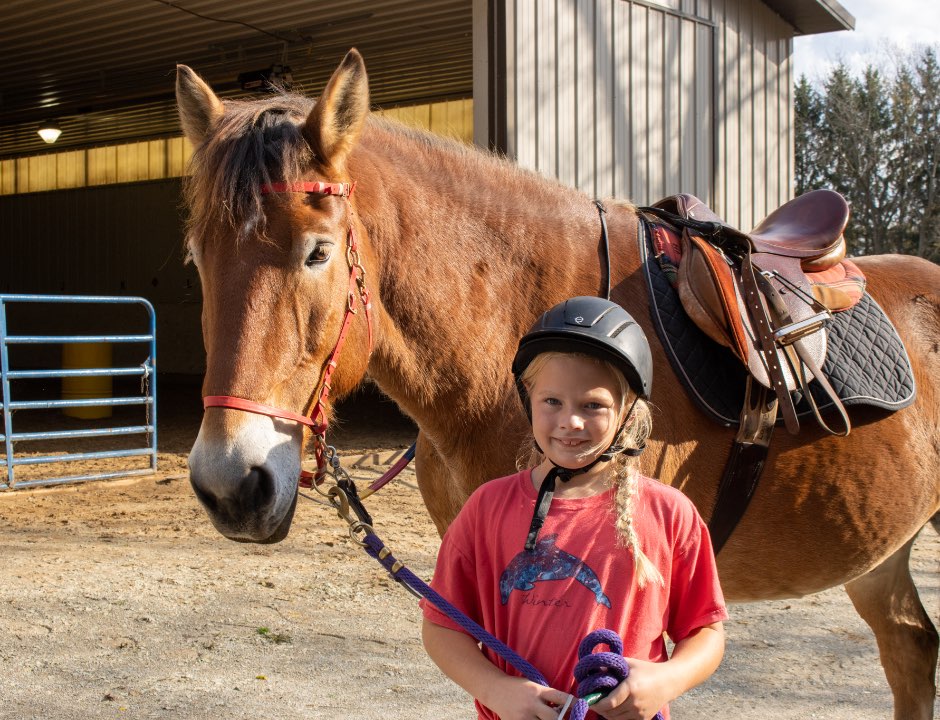 Want to volunteer as part of the camp team?
You must be 16 or older, able to commit to 2 or more camp dates and be able to assist our campers in horsing around! Lunch is provided as well as lots of fun!
If you are interested, please contact: eastvolunteers@agaperiding.org