Equine-Assisted

mental health
Equine-Assisted Mental Health is an interactive process in which a licensed mental health professional partners with an Agape equine specialist and horses to work toward meeting a client's therapy goals.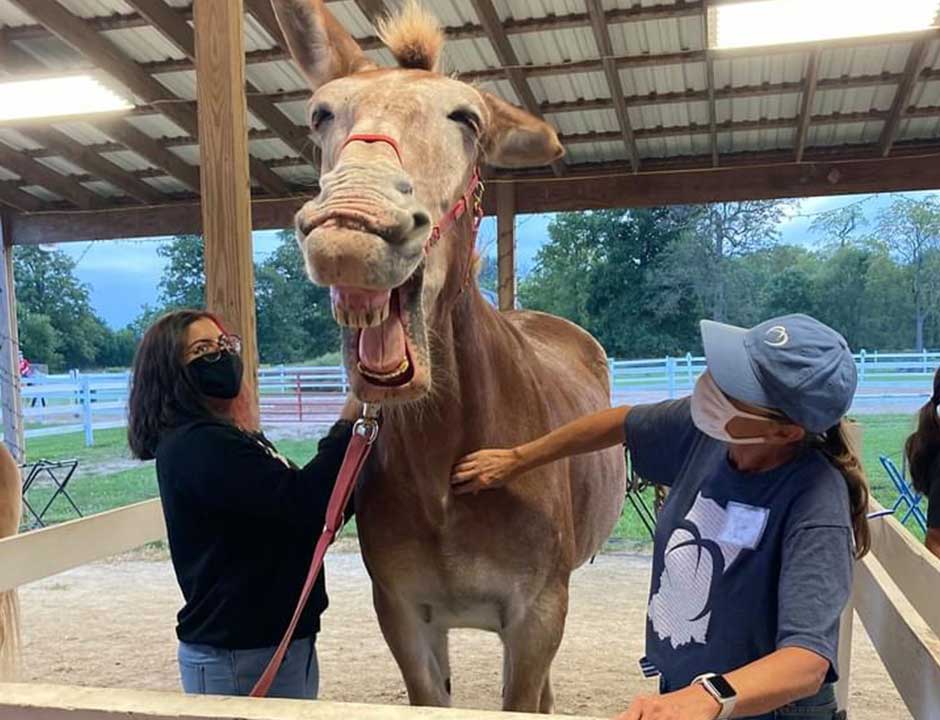 Why EAMH?
If it doesn't challenge you, it doesnt change you. Participants will be challenged to step out of their comfort zones through this experience. Most participants have never been up close to a horse, and that is ok. Here at Agape, you will learn a little about horses and a lot about life! 
Who's it for?
Agape serves groups of 5-12 individuals per session. We strive for smaller, more intimate groups to allow for more engagement of participants. Programs are designed for elementary aged youth through adults. Goals and lessons are designed to meet each group's unique needs. We partner with various mental health organizations and residential treatment centers serving individuals who have experienced domestic violence, addiction, trauma, grief, sex trafficking, depression, etc. 
Most often these Equine Assisted Therapy sessions are ground based (non riding), however there may be times when mounted (riding) activities are incorporated. The horses' sensitivity to subtle changes and their non judgmental feedback makes them perfect partners for therapy sessions. Horses are social beings, much like humans, and within their herds you can observe various communication and social dynamics. Participants are able to practice the skills needed to build healthy relationships with the humans in their lives when they build healthy relationships with horses.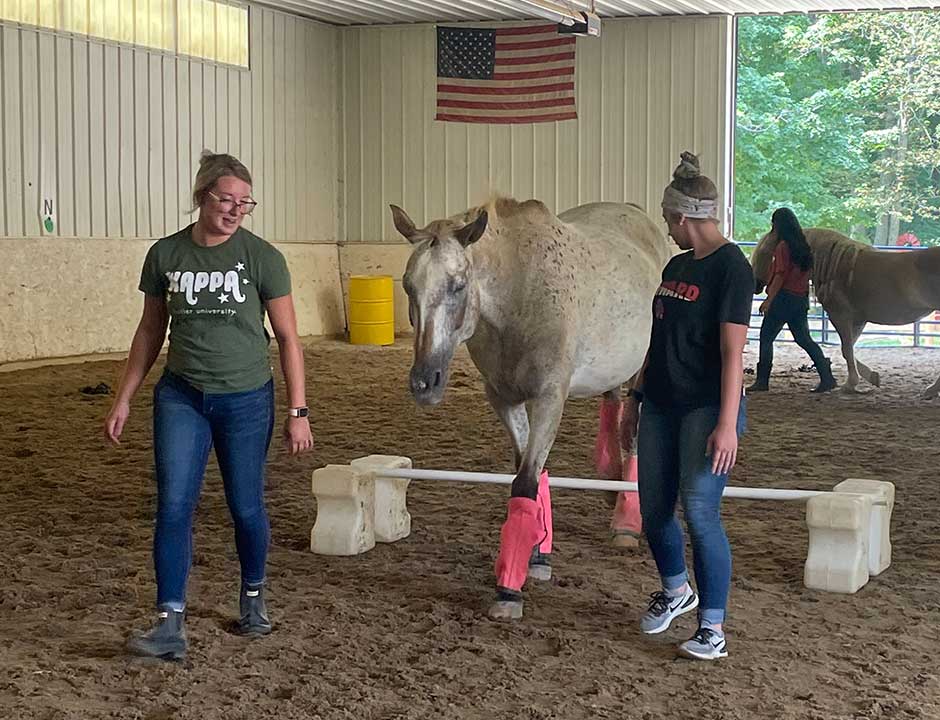 "I believe this form of therapy is beneficial because it provides an experiential way for the girls to put into practice what they are learning. It isn't just something they learn cognitively; rather, they put it into use tangibly. This experience allows them to see the benefits first hand. For example, what I teach them in group therapy, they are not always able to practice using immediately. At Agape, they discuss it and then immediately execute what they learn. It was so beautiful to see them smile and laugh wholeheartedly. Unfortunately, it can be rare to see that during residential treatment. So often they are depressed because of what has happened to them. With equine therapy, it's almost like they discover they are able to breathe with new lungs. I see God at work by offering hope, especially when they were getting the horses to do what they wanted by using assertive communication. It is exciting to watch!"
Therapist
Ascent 121
At Agape, you will learn a little about horses and a lot about life! Complete the form below to learn more.