Who wouldn't LOVE a visit from a miniature horse??? Our miniature horses can travel to you and are guaranteed to bring a smile to everyone they meet!
Agape is able to travel to wherever you are with our special mini horse hauler.
Our Mini Visits are unique experiences adaptable for all ages and are a great option for those that cannot travel to Agape. Whether the horses go to a school to teach kids about important life skills or visit senior living facilities to create moments to reminisce, it will be an experience to remember! Our minis love to visit…
Nursing Homes & Assisted Living Facilities
Residential Treatment Facilities
Disclaimer
Agape does not offer pony rides or do birthday parties.
Is a mobile Mini Visit for you?
Mobile mini visits are 1.5 hours long. We bring 2 miniature horses with a PATH Certified Instructor and trained volunteer to provide interactive and engaging activities for participants. We can be inside or outside. We bring everything needed to create a fun, clean, and safe experience. Visits can be one time, a few times a year, or on a more regular basis.
What to expect
While interacting with the minis you can expect engaged conversations, motivation to be active, creativity, problem solving, awareness, joy, smiles, laughter, and memories made and shared with others. Participants will take part in petting, grooming, leading, dressing them up, and/or engaging in activities to develop important life skills. We promise, it's great for your mental health to get a visit from a mini no matter your age!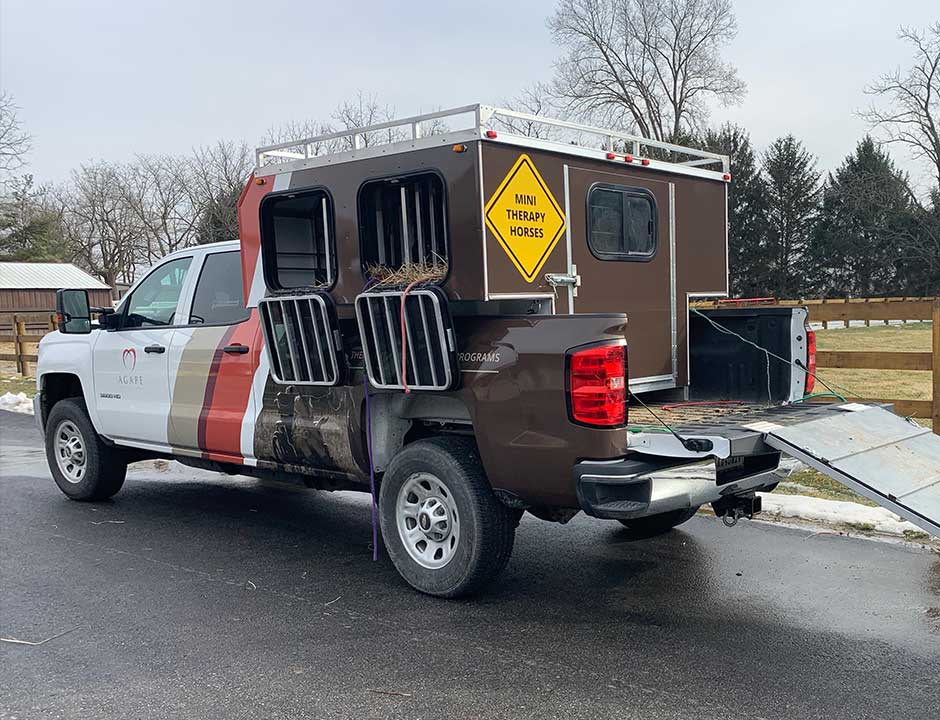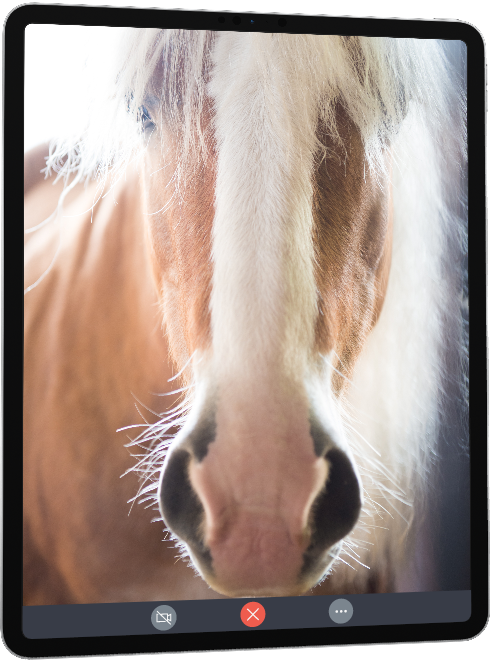 Looking for a unique way to connect with horses? Our weekly virtual miniature horse program was designed for residential facilities serving aging adults to address social isolation. Residents engage with the minis at the barn weekly through video conferencing technology as Agape staff facilitate fun experiences.
In my many years working as not only an Activity Director, but also supporting our Life Enrichment & Memory Care programs; I have been blessed to witness the joy the mini horses bring to the ones we serve. Something about animals (especially mini horses)…they have the ability to speak to those who may have trouble finding the words.
Life Enrichment & Memory Care Staff
Trilogy Health Services LLC