Therapeutic Riding is weekly mounted horseback riding for the purpose of contributing positively to the cognitive, physical, emotional and social well-being of people with special needs through the teaching of horsemanship and riding skills. There are many wonderful benefits to therapeutic riding.
Families noted the most impact in the following areas: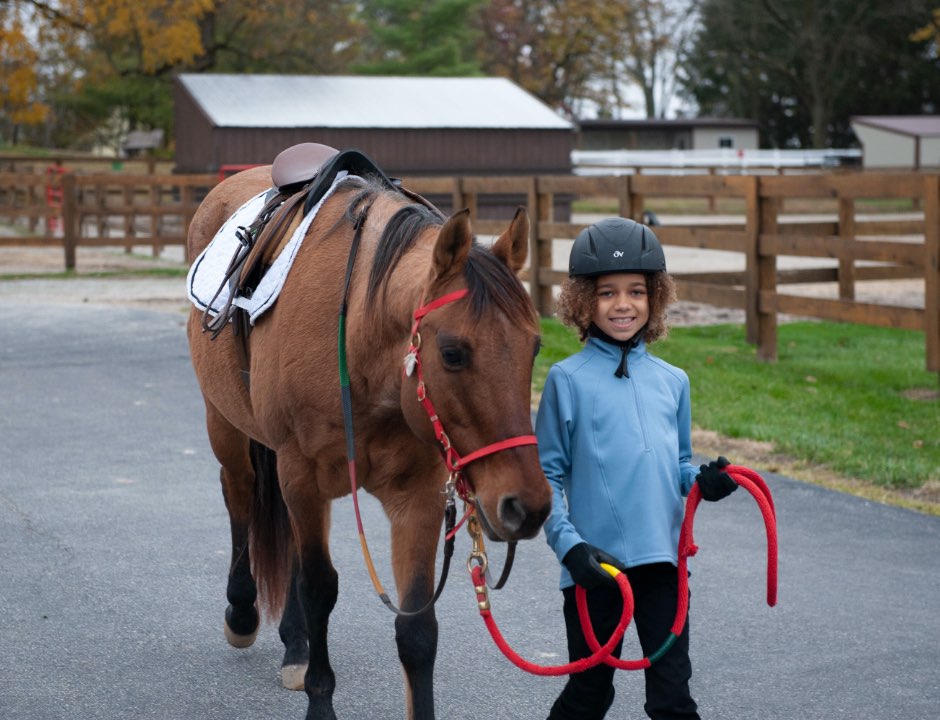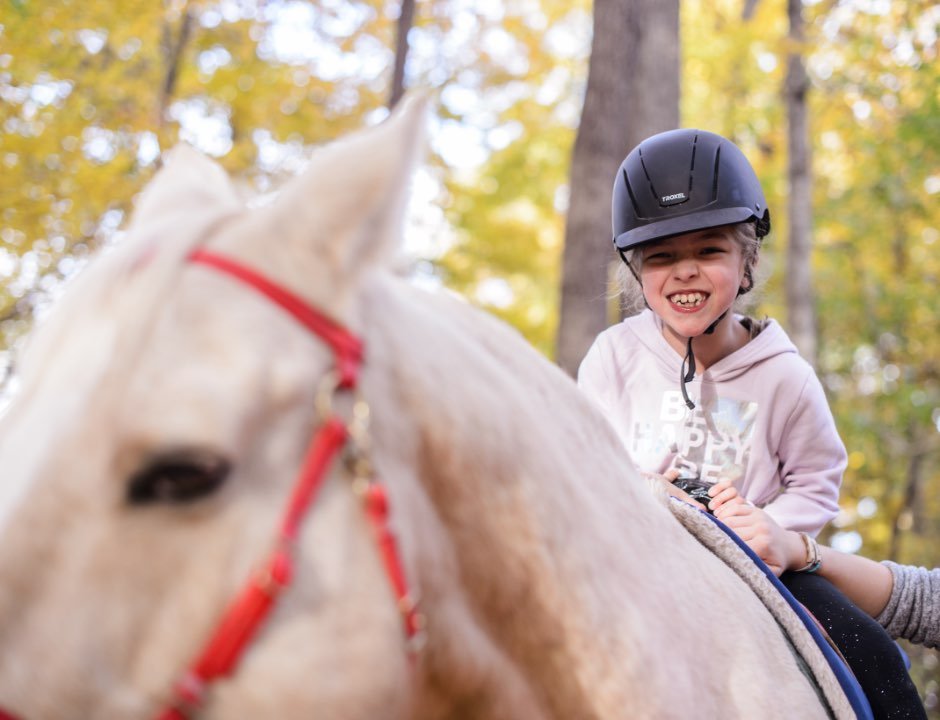 Minimum riding age is 4 years old. We are able to work with a wide range of diagnoses and ages, including, but are not limited to:
Lessons are taught by PATH Certified Therapeutic Riding Instructors. Lessons are most often groups of 4 individuals lasting one hour once each week.
We do our best to serve everyone but there may be some individuals we cannot serve due to weight limit restrictions, behavioral concerns, or medical concerns that make riding unsafe. Prospective riders will need to consult with their physician before participating. PATH certified centers require each prospective rider to present a complete medical history and a signed physician's statement prior to a therapeutic riding session. Once paperwork is completed prospective riders will have an intake meeting with an Agape Site Manager to ensure the program will be a good fit, and to get plugged into our program.