Agape partners with Ascension St. Vincent Pediatric Rehabilitation Services to provide OT, PT, and Speech services to their patients with the help of our horses through what is commonly referred to as "Hippotherapy". Sessions are led by licensed OT, PT, and Speech professionals from Ascension St. Vincent Pediatric Rehabilitation. Agape horses, staff, and volunteers support the St. Vincent Ascension therapists in the therapy sessions.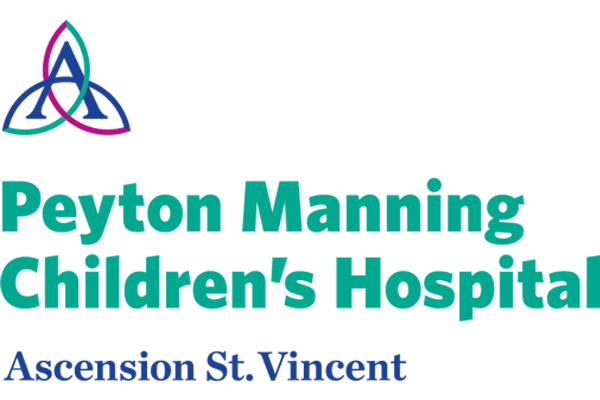 The term hippotherapy refers to how occupational therapy, physical therapy and speech-language pathology professionals use evidence-based practice and clinical reasoning in the purposeful manipulation of equine movement as a therapy tool to engage sensory, neuromotor, and cognitive systems to promote functional outcomes.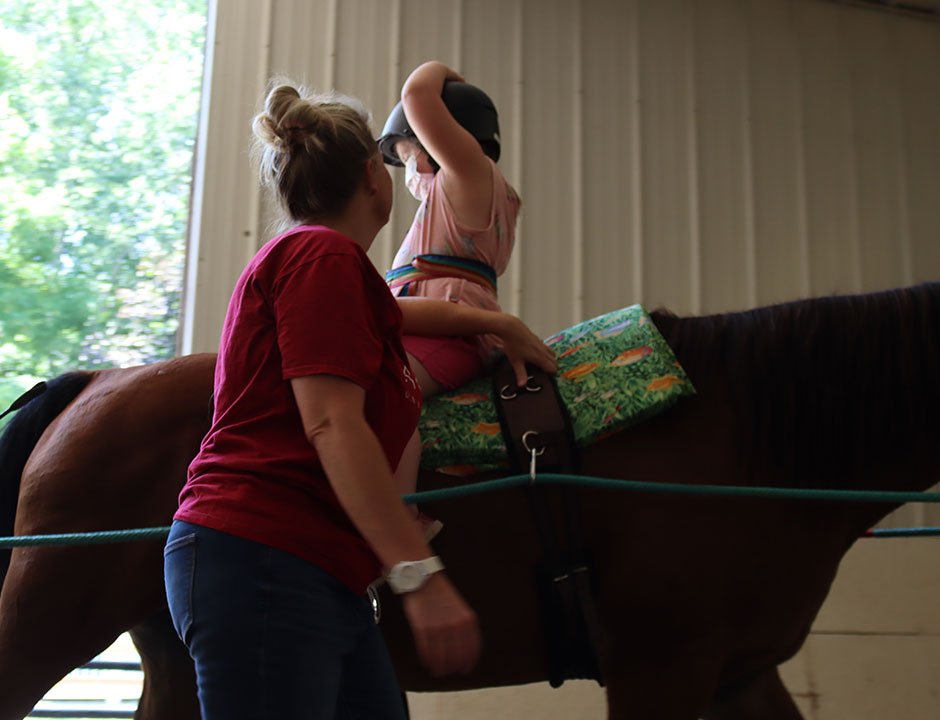 Ascension St. Vincent Pediatric Therapies is thrilled to partner with Agape to provide skilled physical, occupational, and speech therapy services utilizing the movement of the horse to facilitate functional outcomes. Our patients show such joy and happiness when they are able to interact with the horse and nature. We are able to see the children perform skills and tasks that they were never able to do or motivated to do prior to participating in hippotherapy. Parents light up when they see their child happy and enjoying themselves outside of a medical facility. It's amazing to see the children connect with the magnificent horses at Agape and make valuable gains in their function. We are eager to continue to offer this unique experience for our Ascension St. Vincent Pediatric Therapy families and are so thankful for Agape's support.
Manager of Pediatric Rehab & Audiology Services
Ascension St. Vincent Indianapolis
If you are a prospective or current client and you wish to speak to someone about scheduling, billing, etc., contact Ascension St. Vincent Pediatric Rehabilitation Services at 317-415-5892 for Prospective Clients or 317-338-GROW (4769) for Current Clients.
Please note:
Agape does not schedule or bill for these services, Ascensions St. Vincent does all scheduling and billing.